Brand New S2Member Training Videos That Are Brain-Dead Simple To Follow
​"FINALLY, Master The FREE & Powerful S2Member WordPress Membership Plugin!!"
​Learn Step-By-Step How To Put Together A Membership Site Using WordPress, S2Member & Other FREE Plugins.
​From: Ed Akehurst
June ​28, 2015
​The Problem & Your Solution!!
​Here is something you might already know about Membership sites.
Having a Membership site is quite possibly the best way to make a steady income on the Internet. You basically make a sale once and you keep getting paid for it as long as that customer stays a member. If you provide quality content and provide a great value, people will stay members for a LONG time.
​Here Is The Problem Though...
​The problem many people run into is putting it all together. You can have a great idea or a great product or service to offer, but it's easy to get stuck on the technical side of putting together that great membership site.

Most of the membership software available is very expensive and quite complicated. What most people are looking for is something inexpensive (or better yet - FREE) that will do the job completely, and is also easy to implement. That is where WordPress comes in.

WordPress is a powerful blogging and website system that can be used in many ways - including content management (CMS). By adding the right (free) plugins to WordPress you can turn it into a powerful and secure membership site.
​So Here Is The Solution To Your Problem:
​S2Member Videos Are Your GEEK-SPEAK-FREE Video Guides That Will Take You From Membership Site Zero To Membership Site HERO!!
​These videos provide you with detailed 'Over-The-Shoulder' style step-by-step tutorials that leave no technical stone un-turned.
​Here Is A Sampling Of The Videos:
​Here is a little of what these S2Member Videos have to offer:
​You will discover frustration-free code setup for the S2Member plugin. You get step-by-step PLUS copy & paste code snippets.

Watch -> Copy -> Paste -> Done!

​You will also learn a cool & very fast way to create these pages.
​How to prepare your WordPress site for the S2Member plugin
Connecting your S2Member site with Amazon S3 & CloudFront for added speed & security
You will watch me install & configure other FREE WordPress plugins to make your site even more functional
​These awesome videos can help you save two items you can NEVER have enough of... TIME & MONEY!
​You can take the lessons on the go. You receive the MP3 audio files AND the video transcripts.
You Get:
High Quality Videos
You Won't Hear Any 'UM-BUTS' OR 'BUT-UMS' In These Videos

These videos are created for the novice / newbie who wants to learn the details of setting up and configuring the S2Member Framework plugin.
START TODAY!
​
​36 HIGH-QUALITY training videos that walk you through the techie side of setting up your S2Member membership site
HERE IS A LIST OF THE TITLES & VIDEO LENGTHS:
ARE YOU WANTING TO LEARN...
How To Create A Drip Fed Membership Site?

How To Configure The Secure & Powerful s2Member Framework Plugin?


​A

bout A FREE WordPress Membership Plugin You Can Create Sites With And Resell Without Paying High Developer Costs?

​How TO Add An Affiliate Program To Your WordPress Membership Site?
​Simply wanting to learn new skills that will save & earn you money?
Looking To Learn How To Master The Powerful S2Member WordPress Plugin?
​If you answered YES to any of these then you should just hit the Buy Now button and get started.
With the money-back guarantee you have zero to lose.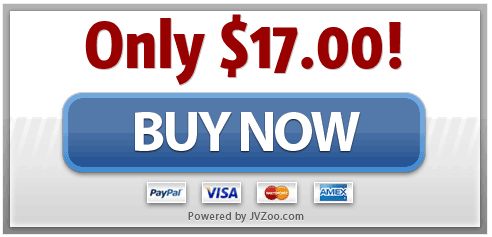 ​Sincerely,
Ed Akehurst​
​
P.S: Remember that all the risk is on us! Try your videos out for 30 days and if for any reason you are not completely satisfied, we will gladly refund every penny of your purchase.
P.P.S: Save Time & Money by not having to hire someone & wait for them to get around to completing the task when you can do it instead. With the knowledge from these videos, even if you do hire someone, at least you will not be ripped off because you'll know what needs to be done.
​
​